You're a member of Self-Reliance 365, and that means that you've got someone who is constantly hunting down and negotiating exclusive deals and discounts for you on the best products in self-reliance.
Whenever we see something we like, be it a company selling seeds, preparedness supplies, a particular product or even an online course, you can count on us reaching out to them to try and get you a good deal.
Only Self-Reliance 365 members get access to these discounts. We prefer to keep it that way, but we won't get angry if you share a discount with a friend (although we'd love it if you put in a good word for us when you do!).
Check out the existing discounts below. We're just getting started, so check back here every now and then for more.
---
Books

20% Discount

PaladinPress.com – The unquestioned leader in the "action" book market, Paladin Press has a list of more than 900 titles on military subjects, survival and self-reliance, identity change, private investigation, espionage, personal freedom, action careers, lock picking, covert surveillance and countersurveillance, knives and knife fighting, sniping, martial arts, self-defense, and police science.
Instructions: Enter the coupon code WL20 at checkout to get a 15% discount discount on your QuickStove purchase. Also valid for their Fire Starter pack and Solar Key Chain Light.
---
Bullion
Looking to buy bullion or silver dollars? Check out Sheaffer Select Coins. Enter coupon code WaldenShip for free shipping on all orders, or Walden10% for 10% off orders over $300.
---
Cooking

15% Discount
QuickStove.com – The QuickStove is a portable multi-fuel emergency preparedness stove (weighs less than 1 pound). Enter the coupon code waldenlabs at checkout to get a 15% discount discount on your QuickStove purchase. Also valid for their Fire Starter pack and Solar Key Chain Light.
---
Energy

10% Discount
PortableSolarPower.biz – Sellers of premium portable solar power systems and equipment. Their portable solar power systems will turn sunlight into clean usable electricity that can power all of your important devices and equipment, anywhere in the world!
Instructions: Enter the coupon code WaldenLabs at checkout to get a 10% discount discount.
---
Food

10% Discount On All Food Items
ReadyReserveFoods.com – At Ready Reserve Foods you'll find some of the finest quality and best value dehydrated foods in the industry.
Instructions: Enter coupon code WALDEN2016 (case sensitive) at checkout.
---
Seeds & Trees
The Victory Seed Company
VictorySeeds.com – The Victory Seed Company is a family operated organization working to preserve and protect open-pollinated, heirloom seeds by keeping them available to home gardeners. Use coupon code seeds4prep to get 5% off all seed orders.
Services
AlertsUSA Threat Notifications
$25 discount
AlertsUSA.com – Since 2001, AlertsUSA has helped individuals, corporations and government agencies monitor and protect against growing dangers in our world, regardless of their location, with flash notification of significant threats and dangerous developments sent direct to their mobile device 24-7-365.
From terror alerts to tsunami warnings, from nuclear power plant emergencies to infectious disease outbreaks, AlertsUSA provides up to the minute notification of homeland security alerts and threat information.
Their service cost $99 annually, but we've secured for you a $25 annual discount so as a Self-Reliance 365 member you pay only $75 per year.
Click here to get the discounted price
---
Tools
Camping Survival
5% Discount
CampingSurvival.com – Whether it's camping, survival or preparedness supplies you're after, chances are CampingSurvival.com has what you need. Coupon code TBA.
---
The Permaculture Woodshop
15% Discount Off All Orders
thepermaculturewoodshop.com – The Permaculture Woodshop started out selling the Open Source Beehive, more specifically the Colorado Top Bar Beehive and the Barcelona Warre Beehive. They also manufacture chicken tractors, vertical gardening grow walls, A-frame levels, and 3D permaculture terrains.
Instructions: Enter coupon code 2000 on checkout for 15% off.
---
The Tool Merchants
10% Discount Off All Orders
thetoolmerchants.com – The Tool Merchants, based out of Oregon, offers a unique selection of effective, durable hand tools to help you succeed in the garden, forest, workshop, and on your outdoor adventures near and far. Check them out, we're talking quality tools here.
Instructions: Enter coupon code reliance16 on checkout for 10% off.
---
The Vipukirves Leveraxe
10% Discount (Value $23)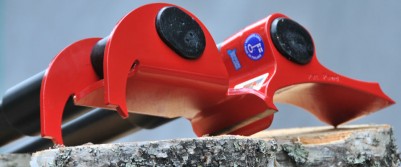 Leverax.com – Enter the coupon code waldenlabs at checkout to get a 10% discount (~$25) discount on your Vipukirves Leveraxe from the official US distributor.
---
Water
7% off all purchases at Directive21.com
Directive21.com – Home to "the Berkey guy", and as the name implies he sells the Berkey water filtration system including the bestselling Big Berkey system. With your exclusive Self-Reliance 365 discount you'll save $20 on a Big Berkey system including a flouride filter set.
Instructions: Enter discount code berkeyguy7 at checkout. Can not be used with other coupons.
Sport Berkey Water Filter Bottle
FREE (value $24.99) when purchasing $100+ of Berkey products
Directive21.com – This BPA free bottle holds 22 ounces and purifies 110 gallons (~400 liters) of tap water or 27.5 gallons (100 liters) of questionable water. It eliminates or reduces up to 99.9% of:
Unpleasant taste and odors, cloudiness, silt, sediment and chlorine
Toxic chemicals: Trihalomethanes, VOCs, detergents, pesticides, etc
Harmful microscopic pathogens: Cryptosporidium, Giardia, E-coli >99.99999% and other pathogenic bacteria
Heavy metals: Aluminum, Cadmium, Chromium, Copper, Lead, and Mercury
Instructions: Add $100+ worth of Berkey products to the shopping cart along with the Sport Berkey Water Bottle, and then apply the coupon code ti-sb at checkout.