Let's see what people used to do in October in the old days of self-reliance, just to give you an idea of what tasks you might have left before winter.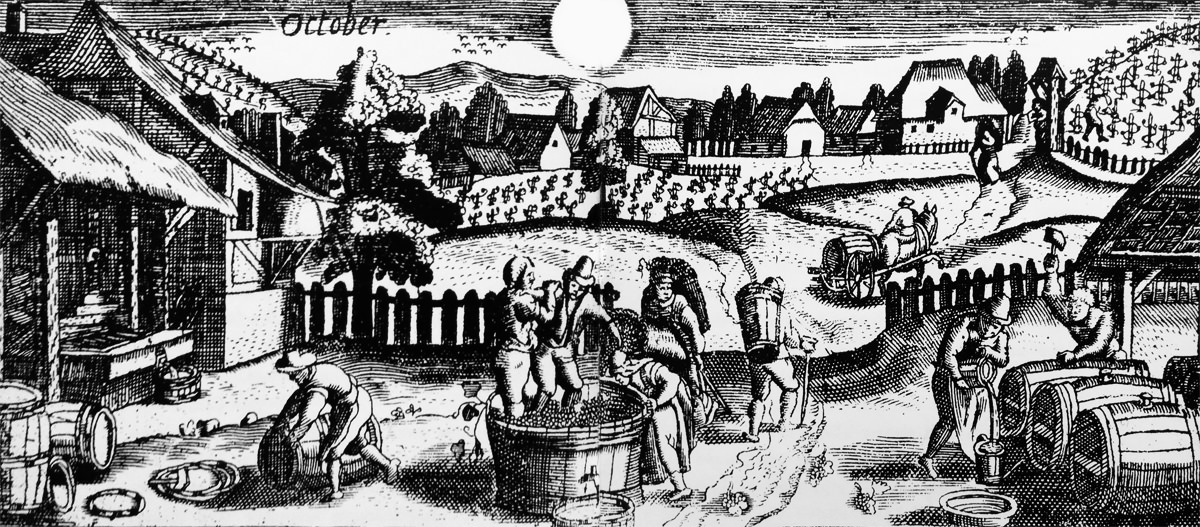 If you live in a climate with four distinct seasons and a cold winter, then October is generally the month where you pick all the root crops out of the ground. The first week in October has long been known as the "potato week" because that's the last week you can harvest potatoes without a major risk of frost damage.
October is also slaughter month. It's October because usually homesteaders are so busy up to this point with bringing in the harvest. Old animals are butchered at the start of the new moon, while young animals are slaughtered at the full moon. The meat can be preserved in a variety of ways, for example by salting, freezing, making jerky, smoking, and more.
Fattening pigs are slaughtered at the end of the month and can be frozen, salted or sold. Of course, the time of slaughter also depends on the character of the pig. There are spring pigs, autumn pigs, Christmas pigs, and so on. The "birthday" of the pig depends on which time of the year it's intended to leave this earthly life. In the short life of the fattening pig everything is pre-determined.
The hens can be fed with cooked oats
Acorns are gathered
Sluices and dams are inspected
Hare snares are set from mid September to April (depends on local hunting season though)
Dung is spread on growing beds
Late ripening fruit is plucked. Various tree seeds are planted in the nursery.
If you want to exterminate an ant hill, October is a good time to get it done.
Coal is made – at least as much as is needed for the smithy
Indoors during the darker evenings used to be a time of medicinal spirits from herbs such as rosemary, ginger, wormwood, elecampane, and sage.
Fun fact: In the old days the last week of October used to be the "vacation week" of the workers, e.g. farm hands and maids, and it was this week in particular because it was the week of the year when the farmer could manage without the extra help the easiest.