The Pawpaw (Asimina triloba) is a patch-forming understory tree that has the largest edible fruit indigenous to the United States. The Cherokee and many other tribes used the pawpaw fruit for food.
It's often called wild banana or prairie banana (even "the poor man's banana") because of its banana-like creamy texture and flavor.
Fun fact: Chilled pawpaw fruit was a favorite dessert of George Washington, and Thomas Jefferson planted it at Monticello, his home in Virginia.
Where It Grows
The pawpaw is native to the Eastern, Southern, and Midwestern United States and adjacent southernmost Ontario, Canada, from New York west to southeastern Nebraska, and south to northern Florida and eastern Texas.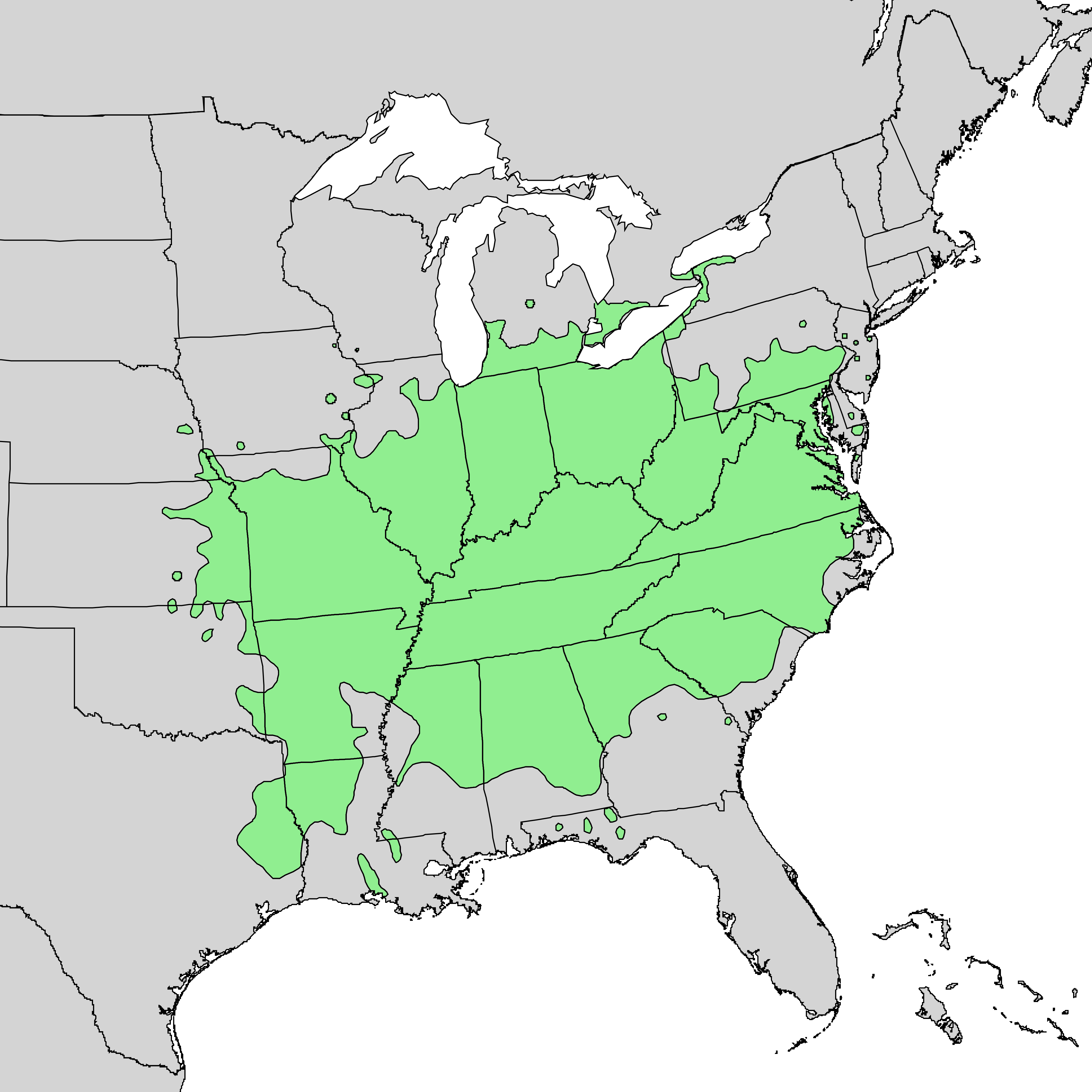 It commonly grows in floodplains and shady bottomlands that have deep rich moist soils. It spread locally primarily by root suckers and often forms dense thickets.
Why We Like It
The fruit is the largest edible fruit native to America, and have a sweet, custardish flavor somewhat similar to banana, mango, and cantaloupe (although taste varies significantly by source or cultivar).

Pawpaw's nutritional value exceeds that of apples, peaches and grapes in vitamins, minerals, amino acids and calories. (See table at Kentucky State University website.)

Pawpaw fruits are rich in fatty acids, the major one being octanoate.

Within it's native range the pawpaw is a fruit tree with few to no pests, and can be successfully grown without pesticides.

Once established the pawpaw has low maintenance needs

The fresh fruits can be eaten raw (chilled or at room-temperature), turned into juice or wine, or used in baked desserts, ice cream or pancakes.

The Iroquois used the mashed fruit to make small cakes that were dried and stored. The dried cakes were soaked in water and cooked to make a sauce or relish that was served with corn bread.

The Cherokee used the inner bark to make cordage. By twisting the bark, you can make string and strong ropes.

Plants are hardy to about -20°c according to a report by Phillips. R. & Rix. M, whilst another by the Natural Food Institute says that they are hardy to -35°c when fully dormant

The natural insecticides in the leaves, twigs, and bark of pawpaw trees can be used to make an organic pesticide

As for medicinal properties:

"The fruit is used as a laxative[222]. The leaves are diuretic[222]. They are applied externally to boils, ulcers and abscesses[4, 222]. The seed contains the alkaline asiminine, which is emetic and narcotic[222, 227]. They have been powdered and applied to hair to kill lice[222]. The bark is a bitter tonic[4]. It contains the alkaline analobine, which is used medicinally[227]." – Plants for a Future
Where To Get It
Note: Cross-pollination of at least two different genetic varieties of the plant is recommended. The most common cause of poor fruiting is lack of successful pollination.
United States
Peterson Pawpaws (offers 6 varieties through a couple nurseries)
Europe
Plants for a Future (seeds / seedling)
Learn More / References
---
Sorry, you have to be a member to access this content. (it's free!)